Umbilical Winch and Testing Unit
Umbilical winch serving as an electro-hydraulic control testing unit for subsea system umbilical and/or manifold available for sale immediately. See below for further information and attachments.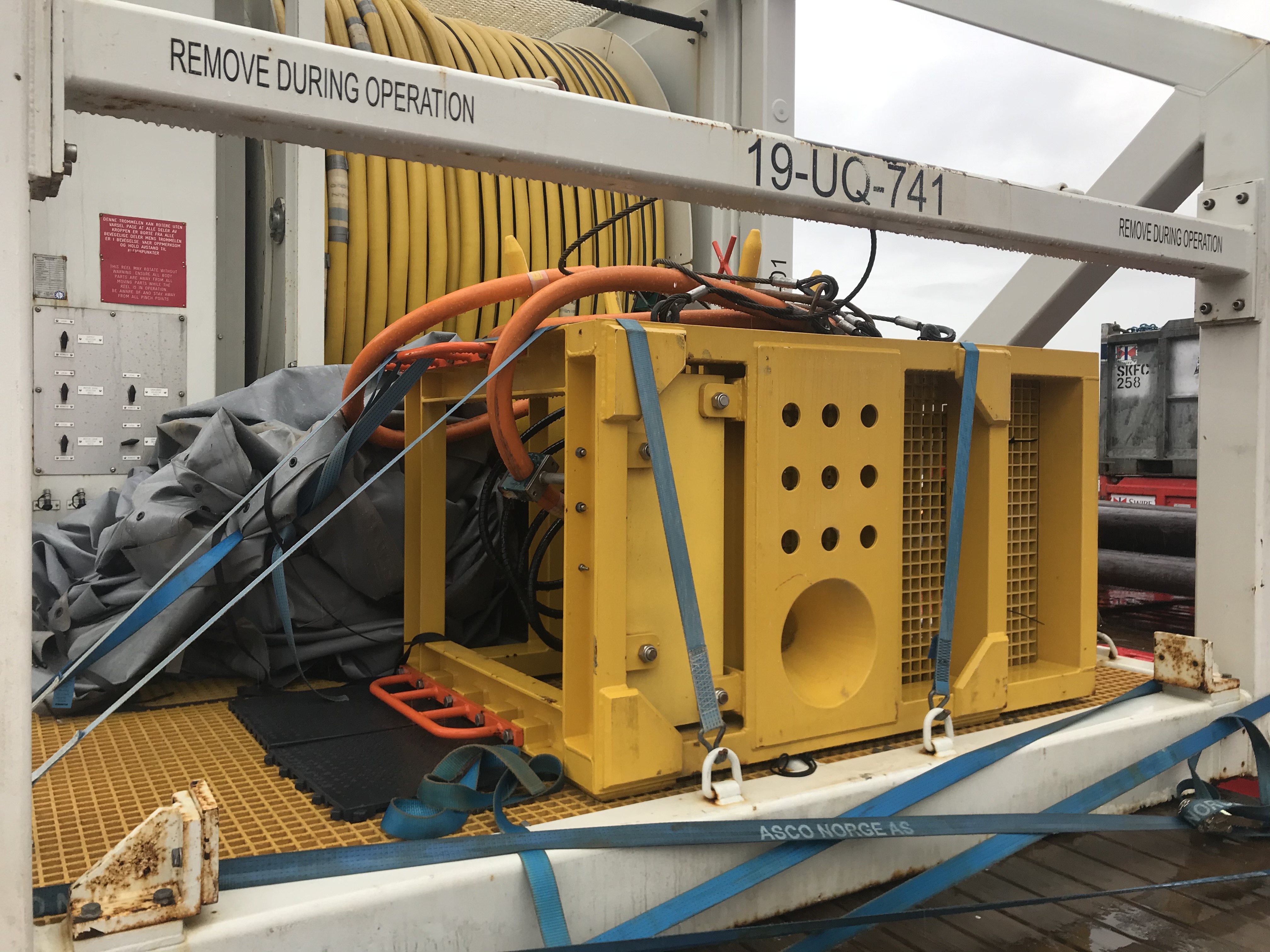 Manufacturer
HCS Controll Systems Ltd.
---
Details
This subsea electro-hydraulic control testing unit allows testing of hydraulic systems up to 5000psig and electrical systems up to 600/1000V from surface through a subsea umbilical/UTA. Typically this can be used to test subsea manifolds and umbilical. The unit provides for operation of functions through connection by jumper hose arrangements to the Test and Flushing Hydraulic Power (TFHPU) and Electrical Test Unit (ETU), located on surface. The reel provides power to raise and lower the umbilical during operations. The items offered for sale here are as follows:
Reeler unit

SWL (Hoist/Lower) 2500 kg
30 m/min on innermost layer

Umbilical Diameter 81.5 mm (nominal)
Umbilical Length 685 m
Umbilical Weight (Full) 6.13 kg/m in air, 0.82 kg/m in seawater
Umbilical SWL 4.0 Te
Minimum Bend Radius 1222 mm (dynamic)

Drum Capacity 691 m + 20% = 817 m
Drum Diameter 2500 mm
Drum Length 1916 mm (between petals)
Power Demand 15.8 kW at 95 psig (6.5 barg)

Umbilical with termination head
Over-boarding sheave

SWL (Max Line Pull) 5,000 kg
Sheave Test Load (At Head) 20,000 kg
Sheave Bend Radius 1,226 mm
Number of Sheave Rollers 14 off
Length 2,818 mm
Height 1,939 mm
Depth 370 mm
Weight 890 kg

Bend restrictors
See attachments for further details or contacts us directly.
Show more
Show less
---
Documents